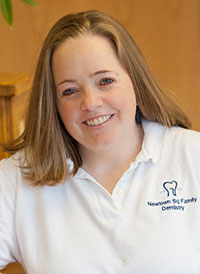 Karen
Dental Assistant
Karen joined the practice in 2005 as a Dental Assistant, and then went on to obtain her CDA and EFDA certifications. She lives here in Newtown Square with her family. When Karen isn't in the dental office, she enjoys home improvement projects, entertaining her large family and trips to the Jersey shore.
Newtown Square Family Dentistry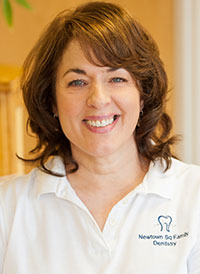 Dolores "Dee"
Dental Hygienist
Dee graduated from Community College of Philadelphia in 2000, and received her license in local anesthesia in 2012. Dee resides in Newtown Square with her husband, son and twin daughters. When Dee is not cleaning teeth, she enjoys spending time with her grandson Johnny and watching the Flyers. She is a huge hockey fan.
Newtown Square Family Dentistry